This post is a response to the question "What are the best sales tools for inside sales?" over on Quora. In later work work we've gone to great lengths to list many of the sales tools out there. This post serves to share the best tools for B2B sales.
Good question. Sales is so tools-driven that you may actually want a list like this. I'll write this as I go through my day with Independent Sales Professionals both signing up customers and talking to partners and other Independent Sales Professionals.
For a good post on emotional and intellectual tools check out Geoffrey James' excellent and important post on the topic here: 
7 Most Powerful Sales Tools
.
Why carefully select the best tools for B2B sales?
Always wanted to make a list like this. Now I'll go ahead and make it. This is a full list of everything I wouldn't miss as a Sales Professional.
What's the point with all these tools, though? Doesn't it just unnecessarily complicate matters, which are complex enough as it is?
In a hyper-competitive world where a lot of selling happens remote, Sales Professionals need any edge they can get. When used right, sales processes and the best tools help save resources while increasing revenue and conversion rates.
What's my best sales tools process?
The day starts as I switch on my smartphone. It is really a mini office, bringing me in touch with nearly all aspects of doing my business: phone, email, social networks, CRM, news, instant messaging, voice services, contacts, notes, tasks, calendar, presentation tools, training material, proposals – and the list goes on.
Once in the office I switch on my laptop. It's probably the most important tool of all. It connects me to everything I need and allows me to run a bunch of the other tools I'll list below. Most of the apps and tools I use are browser based. Therefore the browser is important. I prefer the Chrome Browser, but others will have different preferences. Firefox often comes up and Microsoft is fairly aggressively pushing their Edge browser.
The browser needs to work well with tabs as you don't want to be flicking through a bunch of windows to find what you were doing. In that browser i go over my email and social networks to check pending interaction. Different social networks may work for you depending on country or industry, but I use the following:
Primary Professional Sales Networking
LinkedIn – for real business networking, as well as inbound and outbound social selling. hard requirement for sales – you HAVE to be here! If you didn't already, get used to the thought of shelling out about a thousand €/$ annually for a subscription to LinkedIn Sales Navigator.)
Secondary Professional Sales Networking
Twitter – for more casual dialogue and perceptions around what's going on right now.
Quora – for knowledge sharing, understanding the World, authority management, and networking.
Facebook – for me: expecting/waiting for Facebook becoming a business networking tool, building a network now. Still in 2022 this hasn't happened and doesn't look likely to happen any time soon.
I work with a few social networks simply because I expect they will become players for business networking in the future. Networks are like opportunities: You need to build them before you need them. Too often I've seen people need a network, but having no structured way around working with networking they lost networking opportunity. Be structural and consistent in your networking – it will be one of your biggest strengths in sales.
Once I've checked social networks it's time to open the CRM system of choice. At YourSales we work as part of our clients' sales setup, so we work with whatever they prefer. My own preference is Salesflare, but we also have good experience with especially Pipedrive, but also with Salesforce as well as Hubspot's CRM – if you want CRM for free. For a longer list of CRM systems, you might want to click this link.
Google Workspace as a Best Sales Tool
When it comes to email, as with everything else I prefer browser-based cloud-based email. I do have a paid Outlook 2019 license – never use it, though. I'll always log on to Email from Google's Workspace to make use of productivity and tracking tools, I have installed in my browser – another benefit of working with Google Chrome.
If you prefer, go ahead and use the Outlook Windows client. It's just that to a large extent it will tie you to not only a specific computer, but also to your operating system. If you use cloud-based email you can work in similar ways on most devices and operating systems, making you vastly more flexible and productive.
For additional information – whitepapers on any topic, guides on any topic, I use Google Drive as part of Google Workspace. When we started we used Dropbox a lot, and that works as well. It's just that Google has integrated their productivity apps nicely with Drive. This seamless integration enables automated workflows, which drive up sales productivity.
The Invisible Best Sales Tool
One of the most powerful sales tools is about to become your invisible best friend. Zapier enables integration of apps, that weren't built with direct integration support. I use Zapier to build automated workflows like this easy sales personalization trick or this method for recording hand-written notes automatically.
Without tools like Zapier or their competitor Make (formerly known as Integromat), such workflows would be impossible at worst or a serious drag on productivity at best.
Hardware for the Best Sales Tools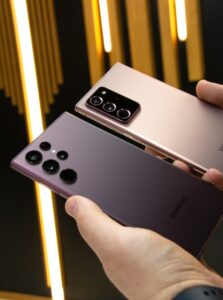 Now, with everything locked and loaded it's time to put the headset on and do some outbound sales.
Your Smartphone as a Best Sales Tool
I use an android-based Samsung Galaxy S22, but most other current phones running iOS or Android will do the job as well. Strongly consider using an adblocker. Helps you focus and save your brain through not having to look at ads.
The Laptop as a Best Sales Tool
You want a laptop because you want to be able to work from anywhere. Your laptop should be your entire office. Something light, thin, transportable with a anti-glare or matte screen has my preference. You'll be wanting to work under all sorts of conditions and a glossy screen will not help you.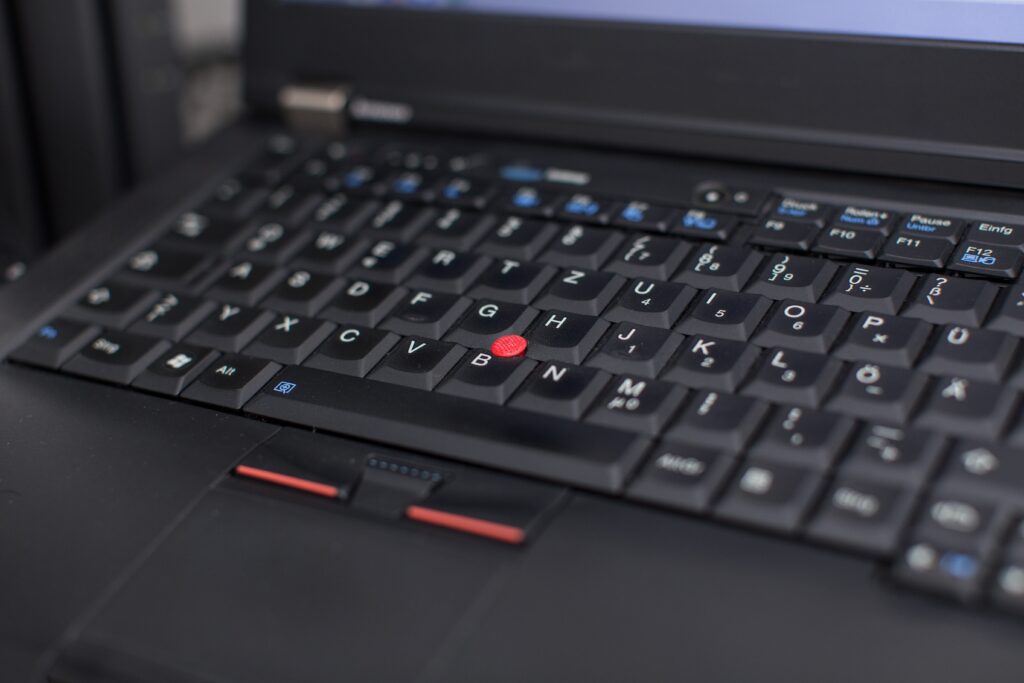 Make sure it's a fast machine as you want it to be able to carry the load of all you throw at it. There's nothing worse than a laptop that's part of the problem instead of part of the solution. I'd go with no more and no less than a 14″ screen, but find out what works for you for a full days work.
For me working with refurbished hardware has been a cost-effective way to get great hardware. Refurbished laptop providers like Refurb in Denmark, DeLaptopDiscounter in the Netherlands, and Notebooks Wie neu in Germany have demonstrated an ability to consistently deliver on promises.
The Monitor(s) as a Sales Tool
At your base you'll want 1-2 nice, good quality, flat screens set at the right height. Always working with a laptop is bad for posture and your physique in general. You may think that this has nothing to do with Sales, but Sales is all about having energy. Energy to think fast, energy to sound enthusiastic over the phone and look the part in video calls. Your physical environment is important. This makes the monitor important.
In video calls the built-in webcam is typically of sub-par quality, which doesn't cut it if you want to appear at your best. Getting a quality webcam and placing it on top of your monitor works wonders.
The Best Webcam for Sales
Video calls are fast becoming the standard for business meetings around the World. This calls for you to come across well in calls. My current video tool of choice is the Logitech Brio Ultra HD Pro webcam for its high-quality, no-nonsense performance in calls.
If you're looking for more of a surprising look utilizing some of the unique features of DSLR cameras, some can be fitted to your computer and operate as webcams. Such a setup makes it possible to produce an image, which has more depth than even high-end webcams can produce.
Small Business Best Sales Tools for Calling
Larger businesses have budgets to spend on conversational intelligence and advanced multi-channel outreach tools. This isn't necessarily the case with small and medium-sized businesses. Personally at this point most calls are done with the following tools:
Phone App. To make calls.
Video calling software. Adding a visual element to conversations.
Scheduling as a Sales Tool
The process you go through to set up and as a result of meetings arranged is somewhat under-appreciated. Smart scheduling tools have been around for years. Market leader (!!!) Calendly has been around since 2013. It's highly versatile and among schedulers it's probably the best tools for B2B sales.
Often smart scheduling tools are really just used to arrange meetings at convenient times. They save time for everyone. Some pack a greater punch though. For instance, Calendly has a lot of power under the hood, which you can use to engage with people and create a highly personalized experience of what it's like to work with you.
Selling More with Collateral Tracking
Docsend has really been a favorite of mine for years. All sales collateral for clients go out as part of workflows, triggered in Salesflare and tracked with Docsend. Of course, collateral tracking is a space with other players as well. As with many of the other best tools for sales in this post, Docsend is able to function as part of a workflow with software that it doesn't specifically integrate with.
Specifically the mail merge feature has been interesting to play around with. Docsend CAN be used for electronic signatures as well. For that, though, we have a different preference.
Powering the Sales Process with Brilliant e-Contract Management
Electronic signature tools have been around for years, and it didn't seem to be innovating much. So I was impressed when Sweden-based e-Contract Management company Oneflow shared their vision of contract management throughout the customer life-cycle.
I've been using Oneflow for all e-contract management for a while, and contract management has gone from feeling like a necessary evil to being an integral part of the business.
Like I said it's a sales tool category with many alternatives, some very much more robust than others. As with other categories, we have a list for you here.
Sales Tools as Part of Your Ideal Sales Process
Without a doubt your sales process will function better with the best tools for B2B sales. Selecting tools without considering what your clients need to buy isn't right going to work well, though.
Make sure to review your sales process and choose tools which propels it forward. Then you'll be able to truly experience the competitive advantage of the best tools for B2B sales for you.
Good selling!