---
Stop LinkedIn Chasing Your Viewers Away
---
😲 LinkedIn's default privacy settings are distracting people from your brand. This post will show you how to solve that in two clicks. 😲
The LinkedIn profile page is the landing page for your professional brand. It's where you'd like people to come to learn and connect with you. It's where relationship-building with new clients starts.
Why then list a group of other very interesting profiles on the right hand side of your profile❓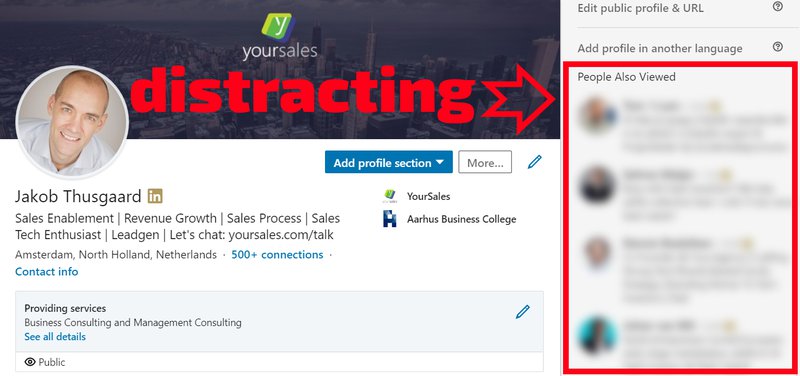 That sidebar distracts from whichever message you'd like people to learn from your page. It moves people away from building relations with you.
In short:
💥That sidebar has got to go! 💥
Here's how:
Go to your LinkedIn Settings & Privacy, and find the "Viewers of this profile also viewed" option. Direct link to the setting here : https://www.linkedin.com/psettings/browse-map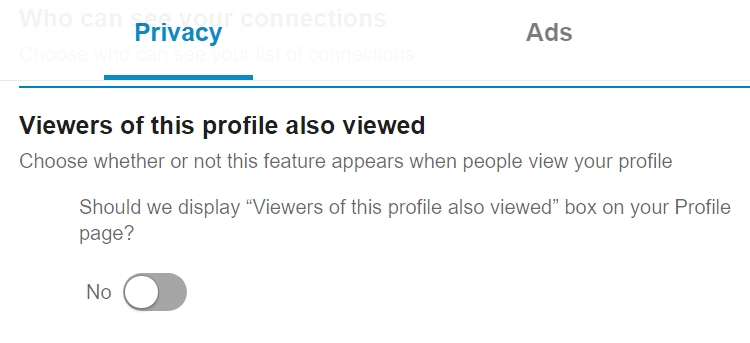 Toggle that setting to NO!! ❌
People will now no longer get distracted from your profile when they visit it. 🥳