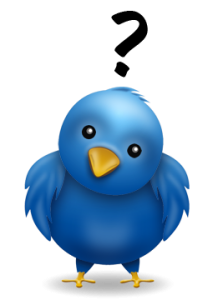 Are you the kind of Sales Professional who helps out your customers wherever you can? It's an excellent way to win friends and create trust. Only problem is, you don't know the questions that need answering, the issues that your prospects need help with.
Until twitter, of course.
On Friday 15th of February Richard Tubbs posted his Friday Favourites, a mix of useful links that he's come across that week. He posts these every week and they're usually very useful. The blog as a whole is a gold mine of information and knowledge sharing for MSP's. Go check it out.
One of the recent tips was InboxQ, a company that enables you to follow questions matching certain keywords. Great idea on the surface, but once I thought about it, maybe a little less great. It got me thinking, though.
What is it that people want when they ask a question?: An answer they can trust!
When do you trust an answer?: When it comes from a trusted source.
When do you trust the source?: When the source has previously demonstrated the ability to deliver quality answers.
This is why, as superb as it is, the InboxQ questions-related-to-keywords monitoring service will only deliver one half of the puzzle: Questions you would like to know about. What you REALLY want, though, is questions that you can be trusted to answer.
That's why you would like to monitor ALL questions from the people you follow on twitter. To make sure to help out, where you can. So you can demonstrate your value to those people. So they ask you again. For other stuff. Trust you. Recommend you. Buy from you.
UPDATE: Meanwhile InboxQ has died, but we found this URL that will make all of the above possible: https://twitter.com/search/timeline?q=%3F&src=typd
Now, go help !